02 Mar 2010
Jungle Mania Returns @ Hidden : 26th March
The legendary Jungle Mania returns @ Hidden, London, 26th March.
Featuring legends such as;
Micky Finn
Kenny Ken
Brockie
Nicky Blackmarket
Ratpack
Slipmatt
Ellis D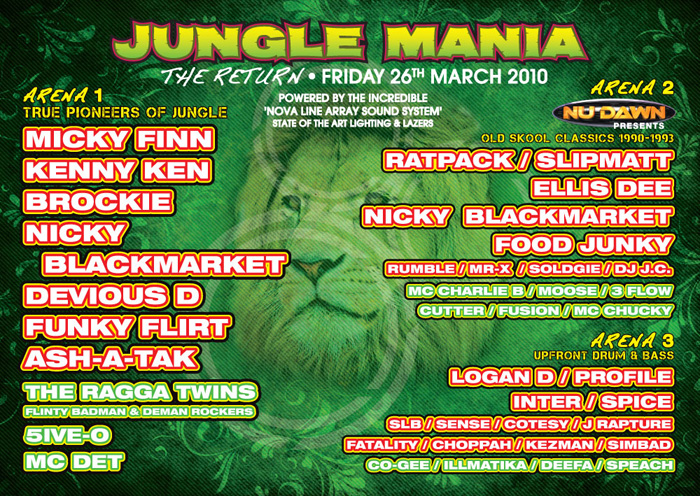 Main author and creator of Drumtrip. I have been listening to and mixing drum and bass in its various forms since 1998. Drumtrip was designed to celebrate the glory years between 1991 and 1997.